Traditional style chandelier
Is a beautiful traditional style chandelier which is popular thanks to it's beatiful color tones, which contribute to a sophisticated yet bold look.

contact us for more info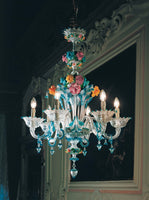 FEATURED Table Lamps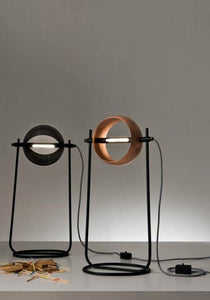 Globe da Tavolo
Globe da Tavolo was born by the creativity of its designer who shaped a small table lamp with a distinguishing lampshade design and a unique metalworking technique.

Request info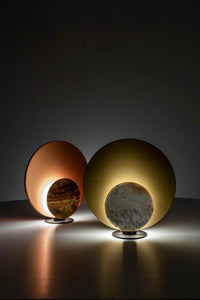 Clis Table Lamp
Designed to create a warm and pleasant atmosphere, it is equipped with a structure in burnished or satin brass or copper, and with interchangeable covers in brass.
Request info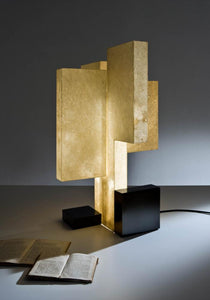 Novecentotrenta
This lamp is interpreted as a "small architecture" for tables, with a simple design and an articulated volume, a tribute to the artistic avant-gardes of the 1930s.
Request info
Floor Lamp
Net is a lamp in sheet steel with a strong sculptural inclination. The diffuser is made from a laser-cut fl at steel sheet based on concentric, alternate lines. These transform it into a thick lattice that allows the diffuser to achieve infinite stylish solutions. It can assume simple, pure forms to adapt to discrete and minimal or complex geometric and sculptural environments giving character to and enriching homes or public spaces.
See more
The Glass Collection Encapsulates the Legacy of Artistic Venetian Glass
Custom Modern Pendant
This pendant is a representation of 'static movement', the effect of an action that seems to imitate the gesture of throwing a stone into a pool of water, creating concentric waves that propagate into space...
See more
Every chandelier tells a unique story
Do we have your attention now?
For your own personal chandelier reach out for a personal consultation info@lightsofvenice.com